Get to know The Guild better by meeting our talented members. We have interesting and inspiring members all over the country and we want you to share their work with you.
This week meet our new President, Linda Bilsborrow.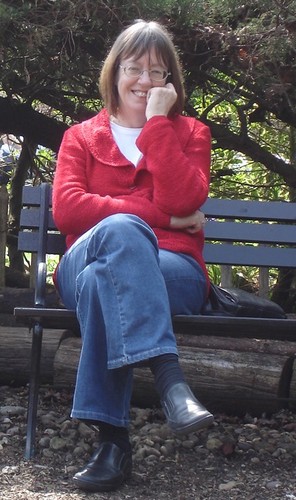 What are you working on now?
I'm trying not to 'keep doing what I do' so I'm experimenting with different styles –  like this piece made as a journal quilt. I really like the flat colour, I've used paint but a plain cotton would work just as well.
What is your favourite quilt?
My favourite quilt is always the one I'm working on but this small hanging which has never been shown was a turning point – behind the colour graduation are free cut log cabin-ish blocks, which have become my 'go to' technique.
Who are your quilting heroes?
Too many to mention from Katherine Guerrier, Susan Denton, and Janice Gunner who showed me that quilts didn't need to be made from repeated blocks to Shelley Rhodes, whose approach and work I admire but is so unlike my own.
Can you recommend a good quilting read?
I definitely buy books that inspire rather than those that tell me what to do!
What do you love about The Guild?
#imintheguild because I love the sense of community, you don't need to know another member to be able to have a great conversation with them – it just works! And then there's the inspiration, from local events, the Collection and our very own The Quilter to name just a few.
You can follow Linda on Facebook here.
A huge thank you to all of our members who have been featured in our Meet a Member profiles. We love to read about your quilting lives, your work in progress and favourite quilty reads. It's great to hear about your quilt heroes and we're always inspired by the amazing quilts that you all make. Follow us on social media Instagram @thequiltersguild or The Quilters' Guild on Facebook to see lots more of our talented members sewing every day!
If you know an inspiring quilter who we should feature, get in touch digital@quiltersguild.org.uk and we'll send out a copy of our questionnaire.